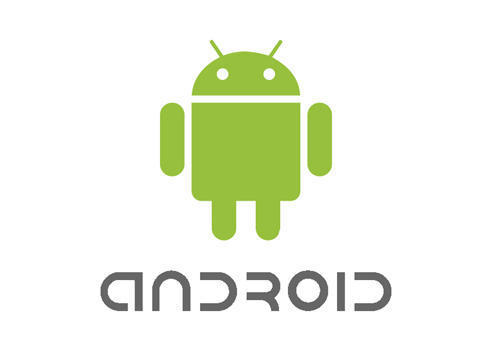 We can't imagine mobiles without Android. With fast increasing number of smartphones, we can find Android powered mobiles almost at every home. It's true that the whole world stay in your hand at gesture of your finger in Android but what is Android ? Let us know many a things about it.
When mobile came initially, it made the thumb of one palm busy, but since when the smartphone or touch phone was introduced, both of the hands are gotten busy. One hand is used to hold the phone and index finger is used to get or pass desired information. These all are made possible by Android.
The fast moving technology has touched every aspect of life. Android is such one of example which is used almost at every home. It doesn't only lowered the efforts of human but also provided exact and correct information in no time. Now as days the canvas of Android is not limited but it depends upon how are you using this.
Google has more than 1 billion active users. In every 24 hours these users check their mobile 100 billion times.
What is Android 
Android is an operating system which is designed for cellphones, e-readers, tablets and smartphones with touch screen. As advance, it's being used in TV (Android TV), cars (Android auto) and watches (Android wear). Android operating system works on contact or touch input. The things or apps that appear on screen, stay ready for next touch of you. In starting days it was designed only for touch screen inputs but later it's being utilized in game console, digital cameras, regular computers (like HP Slate 21) and other electronics items as well.
Google developed Android 
Android is developed by Google and all the updates are made by Google itself too. A source code is there to use by all and it can be operated on selected devices without any modification, generally equipments of Nexus series. The same source code is picked by OEM (Original Equipment Manufacturer) so that they can operate their hardwares. The green Android logo was designed in 2007 by graphic designer Irina Blok.
The first Android phone
In October 2003 at Palo Alto, California, America, Andy Rubin, Rich Miner and Chris White established Android. Andy had the idea that they should develop such a smart & clever phone which can understand the priorities and desires of the particular user.  Google purchase it on August 17, 2005. The first Android smartphone was introduced to market in 2008.
Due to the Android, we can access social sites like Facebook, Twitter, YouTube etc. much and easily. As well as it has fine co-ordination with Gmail, Google Calender and Google Maps. It was designed for mobile devices at first but it was adopted later by popular corporations like Samsung, Sony, Motorala, HTC etc. These companies were seeking for operating system with less cost which can run and operate their high-tech devices. The open source system makes developers to adopt it and new features are added for advanced users due to the same open source availability. Before Android there were very less operating systems to drive high-tech devices.
How does Android work
Software developers develop applications in Java on Android powered mobile and launch them to Android market. Some of them associate themselves with Google Services. Even more they can pick Android application from other resource too. That's why many consumer electronics devices including network, e-readers, tablets, and users as well like Android the most. It's the operating system that can work anywhere.
IT and Computer Science departments at many universities did lots of work by making Android platform as base. Students download and work on  application through this platform. As all Android devices are run by battery so the Android Operation System developed RAM (memory) so that battery can be consumed less. On the other side the Desktop Operation Systems work with equipments which run by electricity. When an Android application is not in use, it stays in the memory automatically. 
Andriod has covered 80% of mobiles market. There are other operating systems too (like Apple IOS). But most of the companies are using Android in their devices.
Drawbacks of Android
Due to disparate policies of vendors, new applications fail to run on all Android devices which creates troubles for users. It's also seen that a particular application can't work in similar ways on all devices. Furthermore there is a tense for user privacy and security.
How would overcome
Every problem has a solution. Privacy violation issues can also be resolved. IT departments can prevent the uses of GPS or can limit the application which exchanges GPS information. If you phone or device is lost or stolen then vendors can either delete the information or store securely with themselves after retrieving.  Android is also encountering issues in after sell support in devices, which is noticed and criticized by consumers and technology media. It's also heard that not up-gradation of devices leads to intensive in software industry that force people to buy newer devices. As a side it's also difficult to distribution of upgrades but Google has announced 'Android Update Alliance' with incorporating big players in industry.